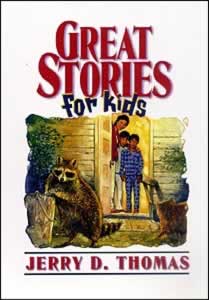 Great Stories for Kids is a collection of stories packed full of adventure for you to read by yourself or with your family. What would you do if your stinky fish caught a raccoon? (Besides hold your nose?)
Parents—while your children are reading these entertaining stories, they're also learning about developing self-esteem, dealing with fear, making choices, living in blended families, and many other issues. Great Stories for Kids will help your child build a Christian character that will last a lifetime.
Comments (1)
I read this collection in Spanish, and they were a help in my life.
Posted May 01, 2007 | 10:11 AM by Yireh Morales
---