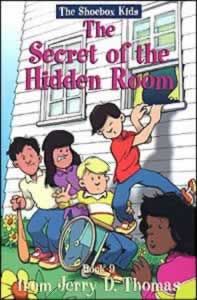 When the softball flew through Mr. Chambers' open kitchen window, the Shoebox Kids were afraid they were in for trouble. Everyone knew that Mr. Chambers was a mean old man. But what should they do?
Even as they planned to get back their ball, a mystery was brewing. Sammy discovered the first clues when he peered around Mr. Chambers' kitchen during the rescue mission. Something just wasn't right. First, there was the mismatched wallpaper and an oddly placed hutch along the back wall. Then he remembered a small, round window that he could see from outside the house but not from the inside.
This adventure finds the Shoebox Kids solving a mystery that's over one hundred years old. During their search for clues, they discover friendship in unexpected places, learn to accept people's differences, and are reminded about the amazing power of prayer.
Comments (0)
---