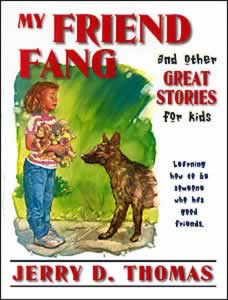 New magabook for kids!
My Friend Fang is an exciting new magabook that will help kids learn how to make friends and how to be a true friend. It features thirteen favorite stories from the Great Stories for Kids set including "Shadow's Secret," "I Hate Him! / I Hate Her!," and "Red Face Champion." This inexpensive sampler can introduce families to the Great Stories for Kids set. Each story is fully illustrated with beautiful, four-color art.
Comments (1)
i haven't read this book yet but i've read the blub it sounds good. lokking foward to reading it..
Posted Jul 09, 2008 | 12:57 PM by Lisa sibanda
---